Recent Projects
Below are a set of our images which you can click on to enlarge. From there you can scroll through the images one by one.
BURBO BANK
RACE BANK
GODEWIND 1
Project: Godewind 1, North Sea, Germany
Client: TenneT Offshore
Request: Received at 01:00hrs - The contractor tasked with the Pull In of an Export Cable had arrived on site with access equipment to fix very large heavy lifting blocks to the lifting points 5.00m high. H&S deemed the access equipment not suitable and stopped works. With 12 men on the Substation and a Cable Laying Ship costing £180k a day they called JECS. We had documents, materials & labour on site within 11 hours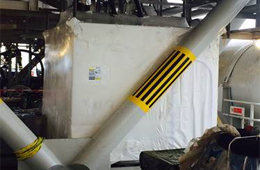 BORKUM RIFFGRUND
GODEWIND 2
Project: Godewind 2, North Sea, Germany
Client: Engie Fabricom
Request: Received Saturday Morning: Engie are undertaking a large amount critical maintenance works during a shutdown period which are time critical. The Dutch scaffolding contractor they had awarded the works to could not manage to supply a Method statement or Risk assessment that the Windfarm Operator would accept. Engie contacted JECS worried about time delays and requested ourservices. Within 18 hours we had RAMS approved, 6 operatives on site with 10 tonnes of material.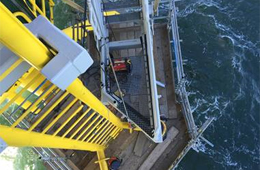 FABRICOM
BALTIC 2
THANET